Are you looking to buy an Apple AirTag to find and track lost keys, bags, wallets, and other items and are curious to know, do AirTags come with a case? If you are then this article is for you!
Out of the box, Apple AirTags do not come with a case. However, there is a wide selection of AirTag cases and accessories available to buy from both Apple and third-party companies.
In this article, I explore Apple AirTag case and accessory options and offer up popular recommendations that will let you attach the Bluetooth tracker to everyday items.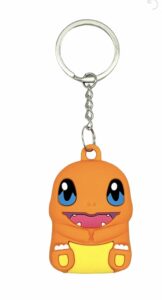 What Is An AirTag Case?
An AirTag case securely holds an AirTag in place and enables you to attach the AirTag to an item you want to track.
When you buy an Apple AirTag, it does not include an AirTag case, AirTag holder or any other AirTag accessory. What you receive in the box is the AirTag itself, a CR2032 3V coin cell battery and documentation. If you want to attach an Apple AirTag to an item then you'll want to purchase one of the many popular AirTag accessories that are available.
Now knowing the answer to, do AirTags come with a case, attaching an AirTag to an item you want to track will require a case of some type. The most popular accessories tend to be in the form of a key ring, AirTag key chain, lanyard, AirTag loop, or silicone type case that can either be clipped onto or attached to using adhesive.
Of course, it's not necessary to use any AirTag accessory if you're ok with tossing your AirTag into a bag or pocket or if you're in a pinch Duck tape works just as well! However, if you do want to opt for an accessory below you'll find some of the most popular available.
Do AirTags Come With Straps?
AirTags do not come with any type of strap, rather Apple have designed AirTag to use accessories that enable you to attach an AirTag to and item.
AirTags do not come with a pre-drilled hole for attaching any straps or loops, so attaching your AirTag to an item will require you to use an AirTag accessory. Rather than trying to synch your AirTag to an item, there are AirTag adhesive mounts that may offer a solution to your problem.
Of course, if you don't want to invest in an AirTag accessory but want to strap an AirTag to something, using a product like Duck tape would be a great less expensive solution to consider.
What Do You Attach AirTags To?
You can attach AirTags to just about any everyday item like keys, backpacks, or even a TV remote. However, there are some things that Apple recommends not to track like, kids and pets.
AirTags are a perfect solution for tracking everyday items like your wallet, purse, bag, or even tracking your sports equipment and the fun doesn't stop there. There are so many other items that you can track with an Apple AirTag. Check out my other article for a list of ideas on what to attach AirTags to, you'll find some cool ideas on there!
Frequently Asked Questions
Hopefully, I have answered all of your questions related to, do AirTags come with a case. However, you may still have other questions surrounding Apple AirTags. If you do, below I have answered some common frequently asked questions.
How long do AirTags last?
An AirTag's battery will last up to one year according to Apple.
Do AirTags have replaceable batteries?
AirTags have a replaceableCR2032 3V coin cell battery.
How big are AirTags?
AirTags are 1.26 inches in diameter according to Apple.
How much do AirTags weight?
AirTags weigh 0.39 ounces according to Apple.
Final Thoughts On Do AirTags Come With A Case
So, in conclusion, do AirTags come with a case? AirTags do not come with a case out of the box. However, there is a vast array of Apple and third-party made cases that will allow you to attach an AirTag to almost any item you want.
---