If you're new to Apple AirTags, one of the questions you'll likely want an answer to is, what color are AirTags? If so, then read on because this article is for you.
AirTags are glossy white on one side and polished stainless steel on the other.
In this article, I explore everything you need to know about and an AirTag's color and the choices available to you for customizing an AirTag.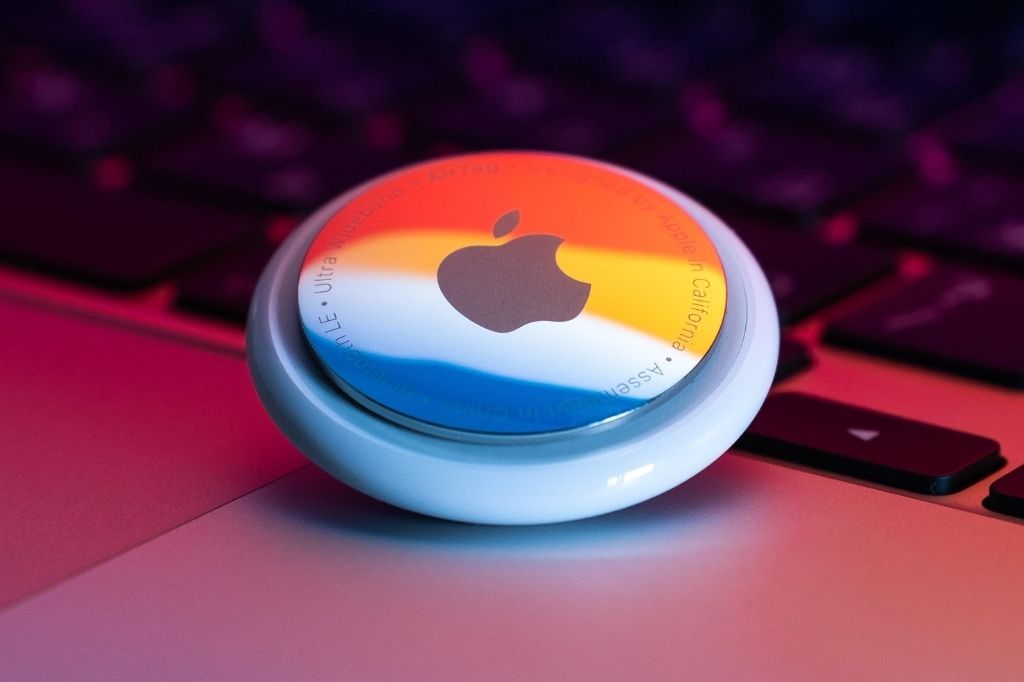 Table Of Contents
What Color Do AirTags Come In?
Apple AirTags only come in the color white. However, there's a wide range of AirTag accessories available that will enable you to customize your AirTag's appearance.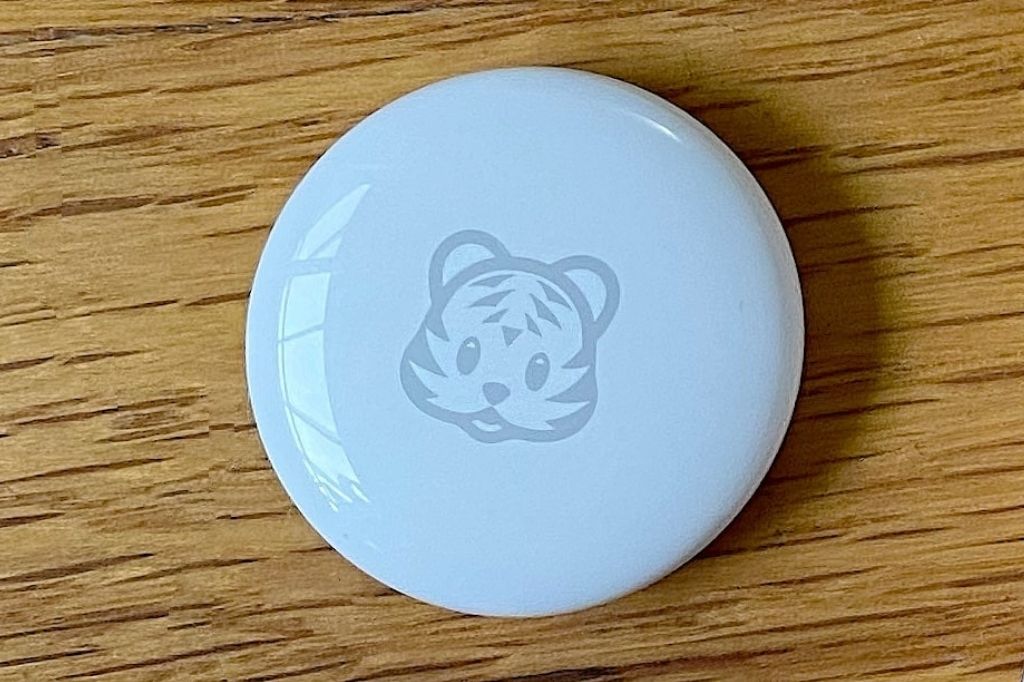 There is a myriad of AirTag accessories available that can be used to customize your AirTag. AirTag skins are a popular option that allows you to personalize the look and color of an AirTag. Another great option is an AirTag case or holder. Available in many different colors, an AirTag case or holder is a great choice to add some personality to your Bluetooth tracking device.
As well as only being available in white, AirTags can also be personalized with a text or emoji icon engraving. Although this personalization doesn't affect the AirTag's overall color, it does add a nice touch of fun to the AirTag.
Pack of 4 Apple AirTags
What Are AirTag Skins?
AirTag skins are a protective film that can be applied to both sides of an AirTag. Generally, AirTag skins are made from high-quality 3M film that prevents scratching, finger marks and also allows users to customize the AirTag's look.
Skins are typically available in patterned or clear designs, but since you're reading this article about what color are AirTags, then I'm going to assume that you're most probably not interested in clear skins. However, depending on where you put an AirTag, a clear skin might actually be a better option.
Can You Paint An AirTag?
If you want to change the color of your AirTag you can paint an AirTag using a high quality, durable and scratch-resistant paint.
A few points to note, while painting your AirTag is possible, it's important to understand that it potentially could harm your AirTag's tracking capabilities. Painting your AirTag will also likely void any Apple warranty, so understand these warnings and paint your AirTag with caution.
Frequently Asked Questions
Hopefully, I have answered all of your questions related to, what color are AirTags. However, you may still have other questions surrounding Apple AirTags. If you do, below I have answered some common frequently asked questions.
Can you put a sticker on an AirTag?
Yes you can put a sticker on an AirTag, however, you should consider using an AirTag skin or wrap to personalize the AirTag's appearance.
Are AirTags different colors?
AirTags are not different colors, they are only available in white.
Is an AirTag waterproof?
AirTags are not waterproof, they are however water-resistant and have an ingress protection rating of IP67.
Are there black AirTags?
There are no black AirTags, they are only available in white.
Final Thoughts On What Color Are AirTags
So, in conclusion. What color are AirTags? AirTags are only available in glossy white. However, there are accessories available like skins, wraps, and cases that make it easy to customize the look and color of an AirTag.
You perhaps might be wondering if AirTags are sticky or if AirTags are magnetic, if so check out these links for my other articles on these topics.
---
Affiliate disclaimer. We may receive an affiliate commission at no extra cost to you if you purchase a product after clicking on one of our links. This doesn't affect our editorial independence.