Are you looking to buy an Apple AirTag to track your stuff like keys, bags, wallets, and other things? One common question often asked is, do AirTags come with a holder? If you're wondering the same, then this article is for you!
Out of the box, Apple AirTags do not come with a holder. There is, however, a wide selection of AirTag holders available from both Apple and third-party companies.
In this article, I dig into topics such as, do AirTags come with a holder, do you need a holder for AirTags, how are AirTags attached, and much more.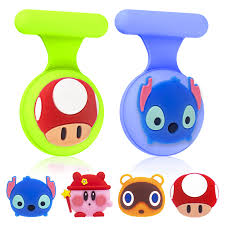 What Is An AirTag Holder?
An AirTag holder secures an AirTag in place and enables you to attach the AirTag to an item you want to track.
When you purchase an Apple AirTag, out of the box it does not include an AirTag holder, nor any other accessory for that matter. What's in the box is the AirTag itself, a CR2032 3V battery, and AirTag documentation.
If you want to attach an Apple AirTag to anything, you'll have to purchase one of the many AirTag holder accessories. The most popular holders come as a key ring, polyurethane loop, wallet holder, or silicone type holder that can be easily attached to the items you want to track.
Do You Need A Holder For AirTags?
You don't need a holder for your AirTags. A holder is only used to secure the AirTag to an item you want to track, like keys or a backpack.
It's not necessary to use any holder, keychain, or accessory with your AirTag. In some situations, simply tossing the AirTag into a bag or a pocket will be perfectly suitable. If, however, you do want a little more reassurance that your shiny new AirTag is secure yet you don't want to pay the extra money for an accessory, consider these creative AirTag holder solutions:
Adhesive tape, or double-sided sticky tape
Adhesive-backed velcro hook and loop
Command strips
Zip-tie adhesive mounts
All purpose acrylic latex caulk plus silicone 
Toss the AirTag inside a Zip-lock bag and attach using your preferred method
What Do You Attach An AirTag To?
You can attach an AirTag to all your stuff like keys, backpacks, luggage or even a bicycle. However, Apple recommends that you should not attach an AirTag to people or pets.
AirTags are extremely flexible and can be used to track many different things. Below I offer up some of the most popular uses for AirTags. If you're looking for a list of AirTag ideas, check out my other article, where I go into more detail.
Keys, wallets, purses, and backpacks
Checked airplane luggage, and airplane carry-on bags
Bicycles
Power tools
Storage bins
Sports equipment, and instruments
Frequently Asked Questions
Hopefully, I have answered all of your questions related to, do AirTags come with a holder? However, you may still have other questions surrounding Apple AirTags. If you do, below I have answered some common frequently asked questions.
What size is an AirTag?
An AirTag measures 1.26 inches (31.9 mm) in diameter.
What weight is an AirTag?
An AirTag weighs 0.39 ounce (11 grams).
What height is an AirTag?
An AirTag measures 0.31 inch (8.0 mm) in height.
Final Thoughts On Do AirTags Come With A Holder
So, in conclusion, do AirTags come with a holder? AirTags do not come with a holder out of the box. If you intend to attach an AirTag to an item, you will need an accessory. Fortunately, there are an array of Apple and third-party-made holders that will allow you to attach or stick an AirTag to almost anything you want.
Are you looking for additional AirTag reading? Check out my other articles on, can you take an AirTag on an Airplane and do AirTags work worldwide.
---