An Apple AirTag is a low-cost and super easy way to keep track of all of your important personal items like your wallet. One common question that often comes up, what is the best AirTag wallet holder? If you're wondering the same, then read on!
Choosing an AirTag wallet holder can be a daunting task because of the vast choice available, but fear not, I have done the hours of research needed, so you don't have to.
In this article, I have pulled together a stellar list of the best AirTag wallet holders and inserts for men and women available on the market that offer awesome value for your money.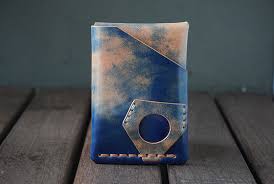 Best AirTag Wallet Holder (Top Picks)
Apple's Bluetooth tracking device, the AirTag, is designed to help you find and track down your lost or misplaced items via an Apple Device using the popular Find My app. Available to purchase individually or in a pack of four, this budget tracking tech makes complete sense for those worried about losing their wallet.
Apple has approximately one billion devices on the Find My network. Should you lose your wallet with an AirTag, placing the AirTag into Lost Mode will enable you to receive a notification once it appears on the Find My network map and therefore making it super easy to track and find. Below is my list of the best AirTag wallet holders.
---
EDITOR'S CHOICE
Overall Best AirTag Holder For Wallets
HLHGR Slim AirTag Holder For Wallets
Why you'll love it. The HLHGR Slim AirTag holder has a sleek, thin design that keeps your AirTag secure inside your wallet. Measuring only 2.8 mm thick, this 3D printed case is perfect for any wallet, clutch, or wristlet.
HLHGR Pros:
Easy AirTag installation.
Only 2.8 mm thick, does not add too much thickness to your wallet.
Construction quality is good.
Made from flexible plastic. 
HLHGR Cons:
 Takes up an entire credit card slot inside your wallet.
---
Most Flexible AirTag Holder For Wallets
CITYWAY AirTag Holder For Wallets
Why you'll love it. The CITYWAY AirTag Holder measures in at 2.55 mm thick and weighs only 8.8 grams. Available in multiple colors, this AirTag holder offers additional flexibility with the included carabiner clip.
CITYWAY Pros:
Comes in a pack of two.
Made from premium ABS material.
Available in various colors.
Includes a carabiner clip for additional uses.

 
CITYWAY Cons:
 Not as firm and ridged as expected.
---
Most Environmentally Friendly AirTag Holder For Wallets
PSRAT AirTag Holder For Wallets
Why you'll love it. The PSRAT AirTag holder comes in a pack of two for the price. This wallet holder will hold your AirTag snugly in the provided slot. Made from environmentally friendly materials, this wallet case holder weighs in at 0.5 ounces.
PSRAT Pros:
Made of environmentally friendly materials.
Soft and flexible.
Washable.

 
PSRAT Cons:
 The AirTag does protrude out of the holder, preventing it from sitting flat.
---
Best Carbon Fiber Looking AirTag Holder For Wallets
Why you'll love it. The Hawanik AirTag Wallet holder offers a unique carbon fiber look that will appeal to many. Although there is a little DIY sticking required, your AirTag will be held securely no questions asked.
Hawanik Pros:
Carbon fiber texture design

.

Great durability.
Uses adhesion to keep your AirTag firmly in place.

 
Hawanik Cons:
After you insert your AirTag into the holder, you have to peel off the adhesive tape and stick the two pieces together as one.
---
Can I Put An Apple AirTag In A Wallet?
Putting an Apple AirTag in a wallet is a fantastic idea if you're prone to losing or misplacing your wallet. An AirTag makes it easy to track and pinpoint your wallet's exact location at an extremely low cost.
We all know how inconvenient and worrying it can be to lose a wallet. Thankfully there is a vast selection of AirTag wallet holders available that are specifically designed to hold your AirTag securely and safely inside your wallet.
Many of the best AirTag wallet holders are credit card-shaped. It is important to consider your current wallet's size and shape before choosing an AirTag wallet holder. Also, you have to make peace with the fact that an AirTag is 0.31 inches (8.0 mm) thick, meaning you can expect a little bulge in your wallet regardless of how slim the AirTag wallet holder is.
Is An AirTag Too Big For A Wallet?
Deciding if an AirTag is too big for a wallet depends on the size of the wallet itself. Since an AirTag is 0.31 inches thick and 1.26 inches in diameter, it will likely fit in most wallets, however, you can expect an AirTag to add a little bulge to your wallet.
Depending on the size and style of your wallet, you may be able to place an AirTag inside without any issue and not notice any difference. However, if you're considering an AirTag for a man's wallet, your placement options will be a little more limited, and for some, although an AirTag will likely fit, it might just be too big for others.
However, for some, an AirTag will not be too big for a wallet, especially when weighed up against the benefit and the security an AirTag can provide if you happen to lose or misplace your wallet. Check out my article for a list of the best AirTag wallets available.
Frequently Asked Questions
Hopefully, I have answered all of your questions related to, the best AirTag wallet holder. However, you may still have other questions surrounding Apple AirTags. If you do, below I have answered some common frequently asked questions, or check out my other article on do AirTags use RFID.
How big is an AirTag?
According to Apple's AirTag specifications, an AirTag is 1.26 inches in diameter and 0.31 inches in height.
What is an Apple AirTag wallet?
An Apple AirTag wallet is similar to a traditional wallet, however it allows you to securely place and attach an AirTag to the wallet itself.
Are AirTags bulky?
AirTags are 0.31 inches in height and for the vast majority of AirTag uses they are not considered bulky.
Final Thoughts On Best AirTag Wallet Holder
So there you have it, a stellar list of the best AirTag wallet holders that are available on the market today. AirTags offer a low-cost option to track and find your lost or misplaced wallet easily using Apple's Find My app.
Are you looking for additional reading on AirTags? Check out my other articles on will an AirTag work inside your luggage, or check out the latest and coolest AirTag ideas.
---