A Samsung Galaxy SmartTag makes it easy to track stuff like keys, wallets, purses, backpacks, and more.
However, one question often asked is, do SmartTags have a monthly subscription fee. If you're wondering the same, then read on!
A Samsung Galaxy SmartTag does not have a monthly subscription fee. SmartTags themselves only have a one-time purchase price to use them.
In this article, learn about the cost of owning a Samsung SmartTag. I explore topics like whether there is a monthly fee for SmartTags, do you have to pay for SmartThings Find, and much more.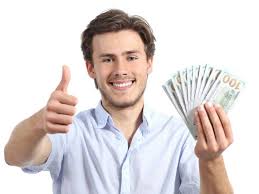 Is There A Monthly Fee For Samsung SmartTags?
There is no monthly fee for using Samsung SmartTags.
The Samsung Galaxy SmartTag tracking device is designed to help you find and track down your misplaced or lost stuff using Samsung's SmartThings Find network and app.
Two models are on offer. The SmartTag offers Bluetooth only, whereas the SmartTag+ offers Bluetooth and Ultra Wideband. Both are available individually or in multipacks.
If you're a Samsung Galaxy smartphone owner, this little device is the perfect Samsung gift and opens up some cool tracking opportunities, all with no monthly fee.
Since there isn't a monthly subscription fee to use SmartTags, you might be asking why don't SmartTags have a monthly fee. SmartTags leverage Bluetooth to connect to and use nearby Samsung Galaxy devices to report their location.
Do You Have To Pay For Samsung SmartThings Find?
You do not have to pay to use Samsung SmartThings Find.
Once you have purchased a Samsung SmartTag, there is no additional cost to start using and tracking your stuff using SmartThings Find. Each SmartTag has a one-time purchase price, and that's it!
Are There Any Other Costs Associated With Samsung Galaxy SmartTags?
The only cost associated with using a Samsung Galaxy SmartTag to track stuff is the cost of a replacement battery.
A SmartTag has an easy-to-replace CR2032 lithium 3V coin battery out of the box that you can expect to last for about six months to one year, depending on the model.
As with many Samsung products, accessories are available to buy, and SmartTags are no different. There is a vast array of accessories available. It's important to understand that purchasing SmartTag accessories is not required to use SmartTags for tracking.
Another cost to consider, and perhaps the most important, users will need a Samsung Galaxy smartphone to use a SmartTag. For those looking to use AR Finding, you will need an Ultra Wideband compatible Galaxy smartphone.
Frequently Asked Questions
Hopefully, I have answered all of your questions related to, do SmartTags have a monthly subscription fee. However, you may still have other questions surrounding SmartTags. If you do, below I have answered some common frequently asked questions.
Do Samsung SmartTags have GPS?
Samsung Galaxy SmartTags do not have GPS.
Is a Samsung Galaxy SmartTag any good?
Samsung's Galaxy SmartTag is a great tracker, but only if you own a Samsung Galaxy smartphone.
How heavy is a Samsung Galaxy SmartTag?
A Samsung Galaxy SmartTag weighs 0.459 oz.
Final Thoughts On Do SmartTags Have A Monthly Subscription Fee
So, in conclusion. Do SmartTags have a monthly subscription fee? SmartTags do not have a monthly fee making them a great affordable option for tracking stuff, assuming you already own a Samsung Galaxy smartphone. Apart from needing to replace a SmartTag's battery every 6-12 months, owning a SmartTag is a low-cost commitment.
---