Are you considering buying a Chromebook or a laptop and want to understand some key differences between Chromebooks and laptops? If so, then this article is for you!
On the surface, Chromebooks and laptops look the same as far as their design is concerned. However, as you dig deeper, you will notice that Chromebooks are budget-friendly, faster, integrate with the cloud, and run on a lightweight operating system.
In this article, I explore key Chromebook and laptop differences like operating system, local storage, gaming and much more.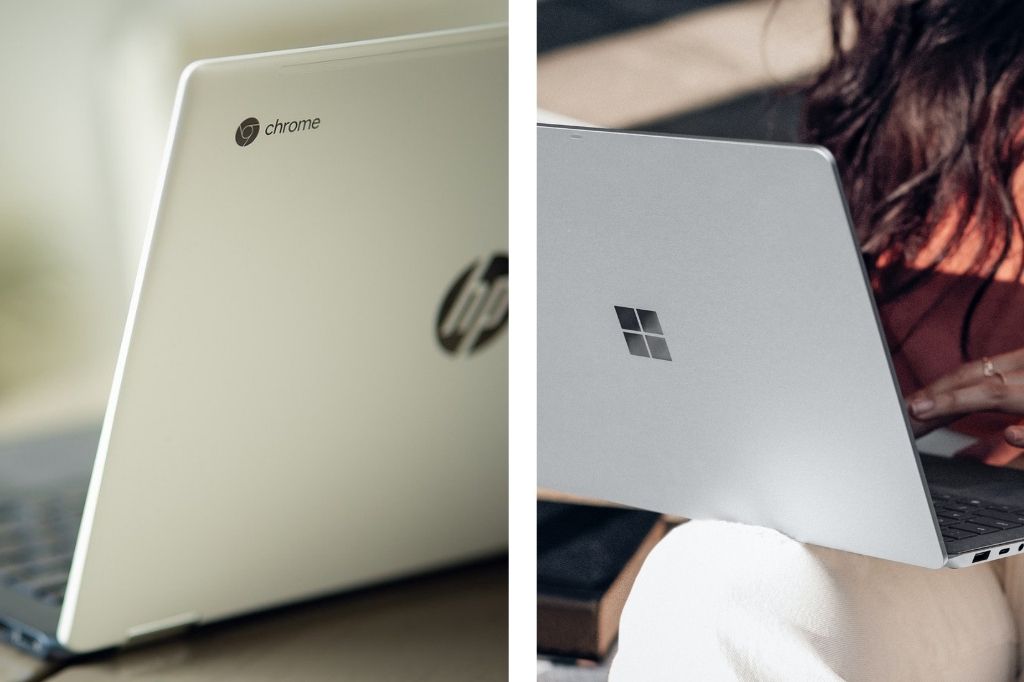 Table of Contents
What Is A Chromebook?
A Chromebook is a new type of budget-friendly computer designed to get things done fast and easy. Chromebooks run on Chrome OS, a Linux-based operating system that is lightweight and secure.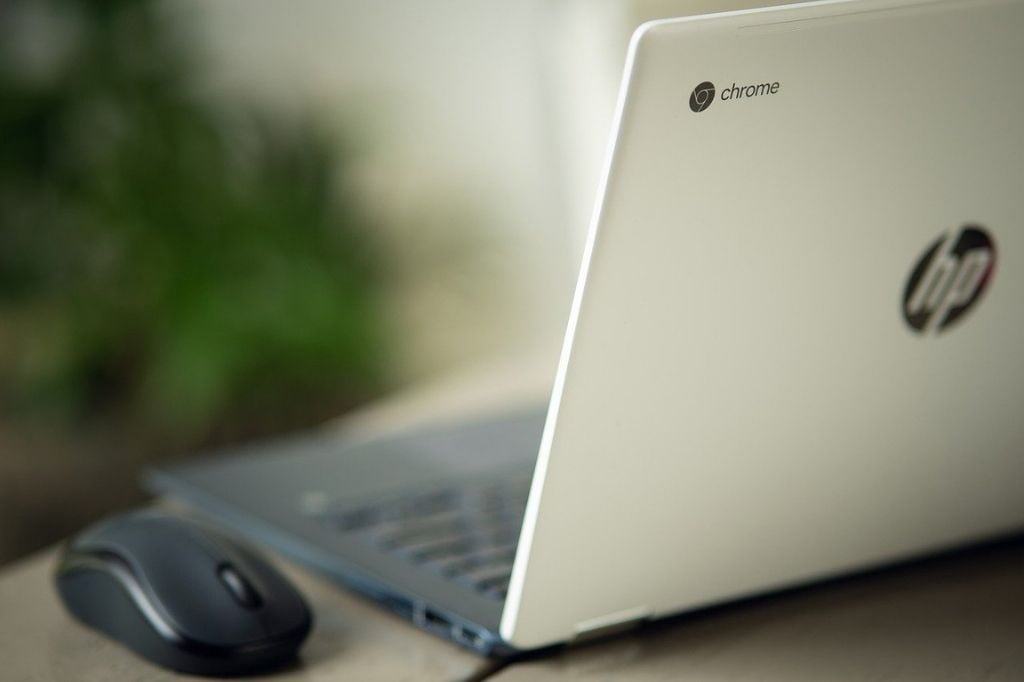 You can use a Chromebook to do just about anything for much less than a traditional laptop, with several models available for less than $250. However, where Chromebooks really excel is online. Unlike other laptops, Chromebooks rely more on Google and other cloud-based applications to function.
So what happens if you don't have an internet connection, or your connection drops? The good news is that Google and other leading cloud-based applications, now support offline features that allow you to continue regardless of your internet connection status.
Chromebook Pros:
When compared to Windows or Mac laptops, Chromebooks tend to be less expensive.
Chrome OS enables Chromebooks to start up fast while also being easy-to-use and very secure. Chrome OS also has antivirus built-in that is automatically kept up-to-date behind the scenes.
Chromebook battery life can last upwards of eight hours on a single charge, making it perfect for anyone needing to work with limited access to power.
Chromebook Cons:
Chromebooks do rely on cloud storage and therefore typically have significantly smaller storage drives than other laptops.
To get the most out of a Chromebook you're going to need an internet connection as not all apps have an offline mode.
Gaming on a Chromebook is limited to games on Stadia, GeForce NOW, or mobile games on Google Play.
---
Editor's Choice
HP Chromebook 2-in-1
---
What Is A Laptop?
A laptop is a personal computer that is highly portable with a compact design. Able to run the same applications as a desktop computer, laptops enable user mobility and the option to work on-the-go.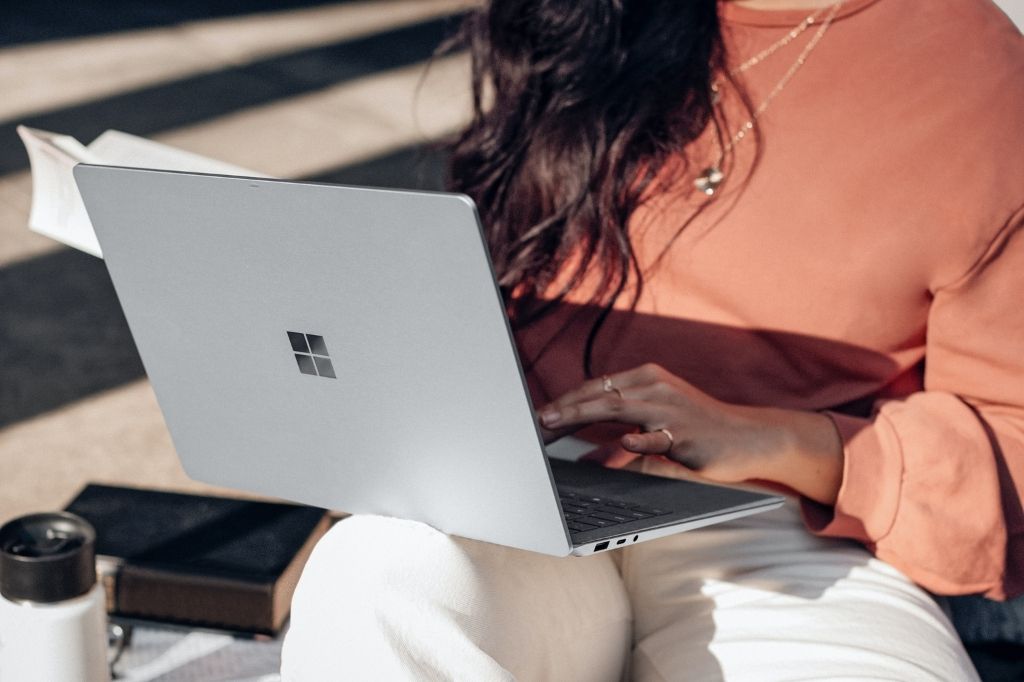 Unlike Chromebooks, laptops run on Windows or mac OS operating systems. Designed to use less power than desktop computers, laptops are available with good performance specs and large internal storage, some even with a capability to store as much as 2 TB of data.
Laptops are suited to all users, from students to professionals alike. Understanding laptop's specifications and features that are best suited for your intended task and budget are critical in making the right choice.
Laptop Pros:
Regardless of if you're in the office, college, at home, or on-the-go, laptops offer users a wide range in terms of flexibility.
Unlike a Chromebook, laptops typically come with large local storage, reducing the need for cloud storage.
There are many laptop manufacturers and specifications to choose from today. Regardless of your intended use or budget, you'll be sure to find something that's a good fit for your needs.
Laptop Cons:
When compared to Chromebooks, laptops tend to be more expensive.
Upgrading a laptop is limited. It's more difficult to add or replace parts than doing so on a desktop PC. No matter how much you spend on a laptop, it will never be as upgrade-friendly as a desktop.
Over time, laptops tend to become slow at startup requiring you to rely on Windows Task Manager or Mac change startup programs to optimize your laptop and the resource utilization. 
---
Editor's Choice
HP Notebook Laptop
---
How Are Chromebooks Different From Laptops?
Now that you have a little better understanding about Chromebooks and laptops, let's explore in more detail the features that make Chromebooks different from the laptops, such as operating systems, locally installed software, functional features, and more.
1. Operating System
As mentioned above, the operating system is something that differentiates Chromebooks from laptops on a broader level. Laptops run on Windows or macOS, while a Chromebook runs on Chrome OS developed by Google.
While Windows and mac OS are both heavier operating systems, Chrome OS is a more minimal, lightweight and easy-to-use browser-based operating system.
2. Locally Installed Software
Chromebooks are fully integrated with the cloud. They rely on cloud software, such as Google Docs, Gmail and Google Drive to name but a few. These integrated cloud programs are essential in performing tasks on a Chromebook.
While laptops are also capable of taking advantage of cloud computing, it's not a requirement. Rather, laptop applications are typically installed locally onto the device instead of being accessed remotely over the internet.
Not being able to install programs locally has been a challenge for Chromebook users. However, fast forward ten years, nearly all the major software companies in the world now integrate with cloud computing rather than supplying software programs to consumers to be installed locally.
3. Microsoft Office
Microsoft Office is probably the most well-known productivity software in the world. While it's common for Microsoft to offer native OS software versions, Microsoft do not offer a native Chrome OS version.
Chromebook users wanting to use Microsoft office need to look to the subscription-based Microsoft Office 365 web app suite. Just like the locally installed version, Microsoft Office 365 web app suite lets you create, edit and collaborate on files from your Chromebook.
4. Local Storage
If you are familiar with Chromebook prices, you'll already know that Chromebooks are far more budget-friendly than Windows or Mac laptops. Because Chromebooks rely on cloud storage, they typically have smaller internal drives with reduced local storage when compared to other laptops.
There are multiple advantages to using cloud storage instead of local storage. Your files are safer in the cloud than storing them locally on your laptop. Your files can be accessed from other devices you own. If your device is ever damaged, you don't have to worry about backing up since your files are already in the cloud.
If, on the other hand, you prefer to have your files stored locally, then todays laptops can offer solid state drives with a capability to store as much as 2 TB worth of data.
5. Gaming
Gaming on a Chromebook is limited. Although it has improved significantly over the last few years, gaming on a Chromebook is limited to Stadia, GeForce NOW, or mobile games on Google Play.
Let's be honest. If you're a gamer, you will likely want to opt for a Windows laptop. Gaming on a Windows laptop allows you to play all the big software hits, and you can buy a gaming-specific laptop to enhance your game-play experience.
Final Thoughts On 5 Key Differences Between Chromebooks And Laptops
So there you have it. When it comes to the key differences between Chromebooks and laptops, despite looking the same as far as appearance is concerned, the main difference is of course the operating systems. While laptops run popular operating systems like Windows and macOS, Chromebooks run Chrome OS, a lightweight, speedy, and easy-to-use browser-based operating system designed for online use.
---
Affiliate disclaimer. We may receive an affiliate commission at no extra cost to you if you purchase a product after clicking on one of our links. This doesn't affect our editorial independence.