Chromebooks have evolved so much since their launch back in 2011. They're now thinner, lighter, faster, have more storage, the list goes on. One Chromebook feature that is often overlooked is durability.
When used under regular circumstances, Chromebooks are durable. Some Chromebooks are designed to withstand knocks, bumps, drops, and spills. However, don't expect them to hold up to extreme environmental conditions unless they have been designed to military-grade standards.
In this article, I explore and answer the question, are Chromebooks durable.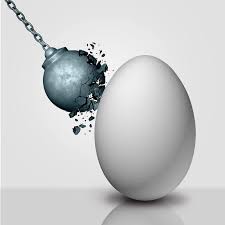 Are Chromebooks Durable?
Like with most electronics, Chromebooks can be fragile to a certain extent. When considering a Chromebook's durability, consumer-focused Chromebooks are typically never designed to survive extreme knocks, bumps, drops, and spills, however, some consumer-focused Chromebooks do have elements of durability within their designs.
For people who plan on using their Chromebook in an alternative office situation like outside, or just want a device that is able to withstand knocks, bumps, drops and spills then having a durable and rugged Chromebook is a must.
Most users tend to focus on the specifications like Chromebook speed, Chromebook processing power, Chromebook storage and Chromebook weight but for this user type, the most important feature should be the Chromebook durability.
What Makes Chromebooks Durable?
A durable Chromebook is designed and engineered to withstand extreme use, demanding environments, harsh weather elements, and survivability after accidental damage. Durable Chromebooks will typically be engineered to use the toughest materials available.
Durability itself is also subjective and standards will vary. For example, at the high end of the spectrum is full military-grade (MIL-STD 810) that sets out a series of limit tests designed to establish how the product holds up to different environmental effects such as altitude, high and low temperature, explosive atmosphere, acidic atmosphere and much more.
Chromebooks built to full military-grade specifications are typically not available for you or me to buy. If they were, their price tag would be astronomical, and they would be chunky and heavy to use. For most consumers looking for a durable Chromebook at an affordable price that is portable, durability will be a lot less than full military-grade standards.
What Are The Most Durable Chromebooks?
After hours of research, and pouring over many Chromebook manufacturer specifications, I have compiled a list of the most popular durable and rugged Chromebooks available to the consumer. These Chromebooks are purpose built to last longer and break less easily.
Google Pixelbook Go
Samsung Chromebook 4+
ASUS Chromebook Flip
---
Google Pixelbook Go
Google Pixelbook Go Pros:
Top notch build quality and materials, finely painted magnesium alloy body with Corning® Concore™ Glass
Great portability and battery life
Lightweight 2.3 lbs
Display: 13.3 inches with full HD
Intel Core m3 processor, 8 GB RAM, 64 GB storage
Google Pixelbook Go Cons:
Not ruggedized
More expensive that other Chromebooks with a similar spec
No MicroSD Multi-media card reader
Why you'll love it. Google has built the Google Pixelbook Go Chromebook with portability in mind. The pricy but well-made device is packed full of the latest features and a battery life that will suit many users. With a solid chassis and stellar spec sheet, it's clear to see that this Chromebook is durable and built to last.
---
Samsung Chromebook 4+
Samsung Chromebook 4+ Pros:
Meets military-grade durability including: transit drop, vibration, high temperature, temperature shocks, freezing, dust, humidity, low pressure.
Display: 15.6 inches full HD
Intel Celeron Processor, 6 GB RAM, 64 GB storage
Samsung Chromebook 4+ Cons:
Not ruggedized
10.5 hours of battery life may not be enough for some users
Why you'll love it. The Samsung Chromebook 4+ has packed a lot into this affordable, light, and compact Chromebook design. Boasting a large 15.6 inch fully immersive screen, Samsung has also engineered this Chromebook to military-grade standards for transit drop, vibration, high temperature, temperature shocks, freezing, dust, humidity and low pressure.
---
ASUS Chromebook Flip
ASUS Chromebook Flip Pros:
Ruggedized and water resistant with military-grade construction
Display: 11.6 inches HD with high strength zinc alloy hinges
Intel Celeron Processor, 4 GB RAM, 32 GB storage
ASUS Chromebook Flip Cons:
The bezel around the screen is thick
Low speaker volume, be prepared to possibly have to use earphones for movies, shows and games
Why you'll love it. The ASUS Chromebook Flip has been engineered to pass several military-grade tests, it also boasts corners that are protected by a tough rubber bumper, a spill resistant keyboard all wrapped up in a tough micro-dimpled textured finish at a very affordable price that is hard to beat.
---
Who Are Durable Chromebooks Good For?
Now that you understand a little more around durability standards you may be wondering who are durable Chromebooks good for? Users who need compute power outside of working from their home or office are good candidates for opting for a durable Chromebook.
Durable Chromebooks suit people who are perhaps in construction or find themselves outside in various weather conditions. College students can also benefit from a durable Chromebook given there on the go lifestyle and living out of a backpack. Additionally, kids can also benefit from a durable everyday Chromebook, one that can hold up to accidental knocks, bumps, drops and spills.
Of course, there are many more people in all walks of life and situations where a durable Chromebook makes more sense. Below I explore some of the most popular options available in the market today.
Are Chromebooks Durable Frequently Asked Questions
Do Chromebooks break easily?
No, Chromebooks do not break easily if used under normal circumstances. Like any electronic, a Chromebook can be susceptible to breaking easily if subjected to an event or force greater than it was designed or engineered to withstand.
Are Chromebooks bulletproof?
No, Chromebooks are not bulletproof. Chromebooks that are of full military-grade standard are tested to withstand ballistic and gun fire shock.
Will my Chromebook break if I drop it?
Chromebooks are built to withstand minor drops and falls from about 2 to 4 foot depending on the force and the material they are dropped onto.
Are Chromebooks waterproof?
No, Chromebooks are not waterproof, however there are manufactures that offer spill-resistant keyboards as part of their Chromebook design.
Final Thoughts On Are Chromebooks Durable
So, in conclusion, are Chromebooks durable? Yes, Chromebooks are durable when they are used under normal use circumstances. The average Chromebook is no less durable than an average laptop or other electronic for that matter unless it's been specifically engineered to military-grade standard or has some elements of ruggedness within its design.
Are you looking for further reading? Check out our top list of the best Chromebooks for stay-at-home moms.