Are you planning to travel soon and are stressing about all the horror stories you've heard about lost baggage? Are you new to AirTags and wondering, are AirTags worth it for travel? If you are, then read on because this article is for you!
Simply being able to track your baggage at the airport makes AirTags worth it for travel. The Apple tracking device offers travelers peace of mind about where their suitcase is at the airport at a very affordable price. 
In this article, I explore (excuse the pun) how using an AirTag when you travel is worth it by giving you some peace of mind while at the airport, and perhaps help to remove your lost baggage anxiety.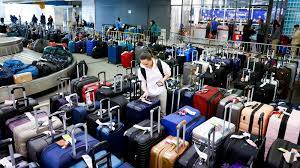 Are Apple AirTags Good For Travel?
Apple AirTags are great for providing valuable location information about your luggage's whereabouts while at an airport. If your bag is ever left off or becomes lost during a flight transfer, with an AirTag, you have insights into these situations.
Given their affordable price, AirTags are useful for travelers who are looking for some reassurance that their luggage is somewhere in the airport. Whether you're traveling with checked or carry-on baggage, attaching an AirTag to your bag to track it domestically or internationally is a good travel idea.
However, as there are no GPS AirTags, don't expect to track your bag in real-time as it shoots through the airport's baggage handling system or while it's being transferred plane side on a tug. You can, however, expect to receive regular location updates as your AirTag makes its way throughout the airport system.
Can An Apple AirTag Be Used Long Distance?
An Apple AirTag can be tracked from a long distance. Essentially an AirTag works anywhere in the world, providing that the AirTag's Bluetooth signal can be detected by a nearby Apple device in the Find My network.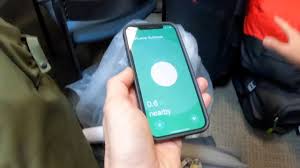 Let's say you have an AirTag in your bag, and it finds its way to be thousands of miles away from you, perhaps on a different continent like Europe or Asia. Assuming someone with an iPhone passes by your bag, the AirTag's location can be seen on the Find My app.
It goes without saying that if your bag with an AirTag in the example above was to find its way to a less densely populated area, then its likely that it may take some time for your AirTag's location to change on the Find My app. It's also important to know that when it comes to using Apple's Precision Finding feature, not all countries across the world currently support Ultra Wideband technology.
Should You Buy AirTags For Your Bags?
If you're looking for peace of mind about the whereabouts of your bags while at an airport, then buying AirTags for your bags is a great idea.
Another reason why you should buy AirTags for your bags is if they do become mishandled, and let's say the bag tags are missing. A baggage agent can find your contact information from an AirTag in Lost Mode by tapping the AirTag with an NFC-capable smartphone.
Frequently Asked Questions
Hopefully, I have answered all of your questions related to, are AirTags worth it for travel. However, you may still have other questions surrounding Apple AirTags. If you do, below I answer some common frequently asked questions.
Can an AirTag be linked to two Apple IDs?
An AirTag can only be associated with one Apple ID.
What is an AirTag's size?
An AirTag's diameter is 1.26 inches (31.9 mm). An AirTag's height is 0.31 inch (8.0 mm).
What is an AirTag's weight?
An AirTag's weight is 0.39 ounce (11 grams).
Final Thoughts On Are AirTags Worth It For Travel
So, in conclusion, are AirTags worth it for travel? Whether traveling domestically within the United States or traveling abroad, AirTags are worth it alone for knowing where in the airport your bags are. While there are some limitations when it comes to tracking bags in real-time, airports are typically densely populated with iPhone users that will allow you to receive frequent location updates.
---