AirTags are an easy-to-use tracking gadget from Apple that helps you find your lost stuff like keys, backpacks, wallets, and more. If you're thinking about buying an AirTag, one of the common questions often asked is, are AirTags good for wallets? If you're wondering the same then read on because this article is for you.
AirTags make it easy to find your lost or stolen wallet quickly using the Find My network and app. Apple's Bluetooth tracker can be placed inside or attached to a wallet, giving you peace of mind should it ever go missing.
In this article, I dig into topics like, do AirTags work with wallets, AirTag wallet accessories, and much more.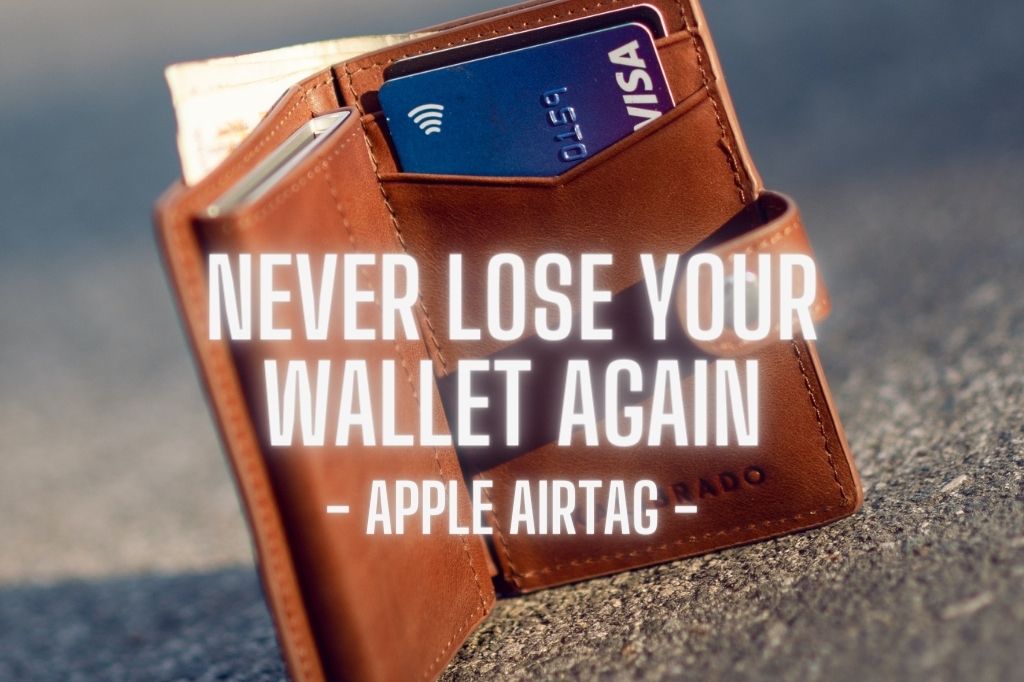 Table of Contents
Do AirTags Work With Wallets?
AirTags work perfectly for tracking wallets. Depending on your wallet, you may be able to place an AirTag inside without any issue. Alternatively, some wallets have built-in AirTag holders that let you securely attach an AirTag to them. Regardless of your preference, AirTags do work with wallets.
Top tech tip: "Hey Siri, find my wallet."
Losing your wallet doesn't have to be a big deal when it has an AirTag inside or attached to it. If your wallet is close to you, you can ask Siri or play a sound from the built-in AirTag speaker and follow the sound and your search is over.
If your AirTag is not close to you, an AirTag can leverage hundreds of millions of other Apple devices on the Find My network to broadcast its location to iCloud, allowing you to see your AirTag (and wallet) in the Find My app.
Pack of 4 Apple AirTags
How Do I Use An AirTag With A Wallet?
Deciding if an AirTag is too big for your wallet depends on the size of the wallet itself. An AirTag is 1.26 inches in diameter and 0.31 inches thick. With a typical man's wallet, expect an AirTag to add a little bulge to your pocket.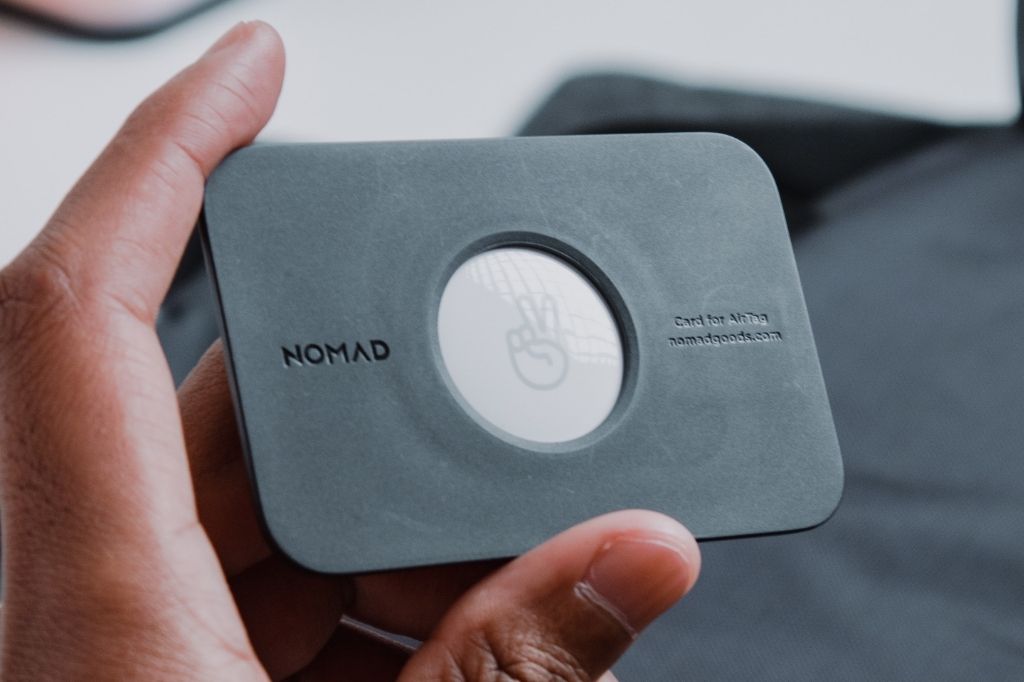 There are two options when using an AirTag with a wallet. The first option is an AirTag wallet holder. Many of the best AirTag wallet holders are credit card-shaped. Before buying an AirTag wallet inset, you must consider your current wallet's size and shape before choosing the AirTag wallet holder. Also, you must make peace with the fact that an AirTag is 0.31 inches thick, so expect a little bulge in your wallet regardless of how slim the AirTag wallet holder is.
The second option is a wallet with a built-in AirTag holder. This style of AirTag wallet typically has a built-in holder on the outside where you can securely place an AirTag rather than taking up space inside the wallet itself.
AirTag Wallet Accessories
There are many AirTag wallet accessories on the market today. If you're looking for the best men's AirTag wallet holder or best woman's AirTag wallet holder, below I share the most popular AirTag wallet holder available.
HLHGR Slim AirTag Wallet Case
There are many AirTag wallet accessories on the market today. Below I share the most popular AirTag wallet holder available.
Hawanik Slim Wallet with Built-in Holder for AirTag
Frequently Asked Questions
Hopefully, I have answered the question, are AirTags good for wallets? However, you may still have other questions surrounding Apple AirTags. If you do, below I have answered some common frequently asked questions.
Will an AirTag work in a RFID blocking wallet?
An RFID blocking wallet will not prevent your Bluetooth AirTag from working.
Does an AirTag scratch easily?
Only the stainless steel metal side of an AirTag can scratch easily.
Does an AirTag come in black?
An AirTag is only available in white.
Final Thoughts On Are AirTags Good For Wallets
So, in conclusion, are AirTags good for wallets? An AirTag is an amazingly effective tracking solution for finding a lost or stolen wallet. AirTags are one of the best wallet tracking solutions on the market today, all thanks to being able to leverage hundreds of millions of other Apple devices on the Find My network. Lastly, let's not forget just how affordable AirTags are, so grab yourself a few today and never worry about losing your wallet again.
---
Affiliate disclaimer. We may receive an affiliate commission at no extra cost to you if you purchase a product after clicking on one of our links. This doesn't affect our editorial independence.