Are you looking for the best antivirus for students? If so, then this article is for you!
The best antivirus for students is the award-wining Bitdefender Total Security.
Determining the best antivirus is somewhat of a personal choice and dependent on many factors like what operating system you have. The best choice is to select a complete end-to-end solution from a reputable security company like Bitdefender that can protect you from the latest viruses, spyware, ransomware, and phishing attacks.
In this article I explore the best antivirus for students on PC, Mac and Android.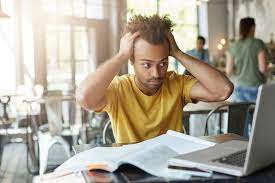 Whether you own a Windows PC, Android or an Apple Mac, installing the best antivirus for students should be a no-brainer and should be something you should continue to maintain in order to protect your yourself against new and ongoing malicious threats.
What Antivirus Is Best For Students?
In short, any, it's that simple. However the best antivirus for students is the award-wining Bitdefender Total Security. Any protection against malicious virus threats is better than nothing.
However, not all antivirus software protection is equal. It boils down to what you are trying to achieve, what you're trying to protect, and what your budget is.
When considering your budget, most users can find a professional antivirus solution for $20 to $60. Again, depending on how many computers you want to protect and how long you purchase the antivirus license will ultimately dictate the final cost.
---
Editor's Choice
Bitdefender Total Security Antivirus
PC, Mac and Android protection
Complete real-time data protection
Ransomware protection
Malware protection and more
Automatic updates
Microphone and web cam protection
Password manager
File encryption
Bitdefender personal VPN
---
Meet Bitdefender antivirus.
What Does Antivirus Do?
The overall purpose of antivirus is to protect you against any malicious virus, suspicious programs, spyware, ransomware, worms, trojans, phishing attempts, and malware threats.
Antivirus software typically comes as an application that is user-installed onto your Windows PC, Android device or Apple Mac computer.
An antivirus application will monitor your operating system in real-time. It will detect, isolate or remove any malicious programs or pieces of code that it finds that already are or have the potential to impact your computer and its processes. We've all experienced a slow computer – right? Chances are it had a virus.
One important thing to note, not all antivirus protection is equal. Upon researching, you will find that the better well-known brands have a higher success rate of preventing threats and actively monitor many more viruses, which is why they tend to cost a little more.
How Does Antivirus Protection Work?
Antivirus software works on the concept of checking files against virus signature definitions. Each antivirus program checks against its signature definition database of known threats and then elects to quarantine or remove the threat if it's applicable.
It's important to understand that the effectiveness of antivirus protection relies on the constant update of the virus signature definitions. So it's important to consider a solution that is constantly updated as new and existing threats evolve.
Most reputable antivirus software applications scan in real-time and offer an option for users to create a full system manual scan if required. These options give the user the best flexibility when it comes to virus protection and can even identify an existing virus.
How Do I Choose The Best Antivirus Software?
When considering how to choose the best antivirus software it's important to consider what features and characteristics you will need. Below we explore the most important features you should consider before committing to an antivirus software solution.
Purchasing software that has been designed and developed by a reputable company with a known background within security is the first and most important characteristic you should consider.
Purchasing a well-known brand typically means that the virus signature definitions will be regularly updated and the company will likely offer good customer support which you may find handy unless you're a tech-savvy user.
So how do you know if the software you're considering is a well-known brand? Well, fear not! Below we have identified and selected the best antivirus for students on the market today and thus saving you the time and effort of researching.
The next question to ask yourself is how much protection do I need? There are various levels of protection and one to suit every budget so understanding exactly what your needs are could save you a few bucks in the long run.
Think about if you're looking to protect one device or many devices. Most antivirus software is available at a discounted rate with the more licenses you purchase.
Additionally, consider the level of security cover you want. You can typically buy just a basic plan that will protect you well against most of the threats. However, if you want more advanced features with more advanced threat protection with the ability for you to dig a little deeper into issues, then you can expect to pay a little more for that privilege.
---
Bitdefender Total Security Antivirus
PC, Mac and Android protection.
---
Is Antivirus Necessary For Students?
Antivirus is necessary for students. Considering the online habits of a student, it's likely you will find yourself connecting to free public WiFi typically found in coffee shops.
Using unsecured public WiFi can be dangerous and may increase your chances of inadvertently installing a malicious virus or malware program. Having real-time antivirus scanning reduces the risk when using public WiFi however, you should never use public WiFi without connecting to a trustworthy personal VPN service.
Security best practice is to have a multi-layer approach with antivirus being one of the layers.
Is Free Antivirus Any Good?
Free antivirus can be good but you have to be diligent with your research and ensure you're installing something that is from a reputable software company and you're not just opening yourself up to the very threat you're trying to stop.
Opting for a paid version will ensure that you are receiving the latest and greatest virus signature definitions which is key. More ofter than not you will also receive additional layers of protection like online backup or a personal VPN.
So if you're in a pinch, then absolutely, free antivirus is good. However, I do recommend that you purchase an antivirus software program.
Frequently Asked Antivirus Questions
Hopefully, I have answered all of your questions related to, the best antivirus for students. However, you may still have other questions surrounding antivirus. If you do, below I have answered some common frequently asked questions
Are antivirus apps safe?
Antivirus apps are safe. Purchasing a well-know antivirus software solution that offers frequent virus signature definition updates will ensure that the app is safe to use.
Is antivirus software free?
Yes, antivirus software can be free. Some computers even have an antivirus installed right out of the box. However, I would recommend purchasing a well-known software solution to be safe.
Can antivirus software detect malware?
Yes, antivirus software can detect malware.
Will antivirus software remove an existing virus?
Yes, typically antivirus software has an option that allows the user to run a manual scan of the computers files. Upon detecting the existing virus you will have the option to isolate, delete and remove the virus.
Can antivirus software detect the COVID virus?
Unfortunately antivirus software cannot detected the COVID virus, but wouldn't that be something if it could!
Final Thoughts On The Best Antivirus For Students
So there you have it, my recommendation for the best antivirus for students is Bitdefender Total Security.
Offering complete protection across multiple operating systems with unbeatable malware detection and the latest protection from spyware, ransomware and phishing attacks, and not forgetting a Personal VPN.
With all this protection in place surfing online from your favorite boujee coffee shop just got a whole lot more boujee.
---