If you are new to MacBooks and macOS, you might feel that you are not getting the most out of your device. This is natural, especially if you have been using Microsoft Windows or another operating system for a long time.
The transition can be difficult, but you should not feel too down because of it. So in this article, I provide 6 tips for MacBook users who are new to macOS.
The fact that you recognize this as an issue is the first step towards getting better. Like with any other piece of technology you use for the first time, you should expect that it will take time to get use to a MacBook. Starting with the basics and building a solid foundation is the right approach.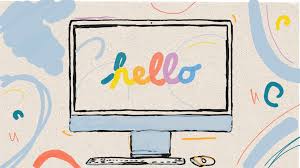 1. Storage
Let's start with storage. Despite their advantages, MacBooks are a bit lacking in certain areas, and that makes things difficult for users.
One of the best examples of such a case is the overall available storage on a MacBook. Sure, some Mac models have a decent amount of space, but if you have a cheaper or older model, the odds are that it does not come with enough storage on the drive.
Ending up with just a few free gigabytes of space causes performance issues on the device. As such, you need to keep an eye on the files you download. 
From apps and media to temporary system junk and localization files, the data that affects mac storage should be removed so long as it is useless.
Of course, deleting files permanently might not be enough to get enough free storage. You might also need to seek other solutions, such as transferring data to external hard drives or iCloud.
LaCie Rugged Mini 2TB External Hard Drive
Of course, deleting files permanently might not be enough to get enough free storage. You might also need to seek other solutions, such as transferring data to external hard drives or iCloud.
Finally, if large media files are one of the primary reasons behind the problem, switching to streaming platforms should make a difference as well since you will no longer need to clutter the drive with media files.
2. Battery Lifespan
MacBooks excel in battery lifespan, especially the most recent models. However, one should not get complacent and not mind potential issues that arise from poor device maintenance.
For one, you do not want to overcharge the battery. As soon as it reaches 100 percent, you should unplug the charger, which should not be too hard so long as you are not leaving the laptop to charge overnight.
Another good piece of advice for MacBook users regarding the battery is that you should keep an eye on Activity Monitor. The purpose of this is to figure out which background processes are consuming the most resources, including battery energy.
If a background process is redundant (for instance, an app you forgot to close after using it), you can close it and remove some of the resource hogs draining the battery life.
3. Keyboard Shortcuts
Getting used to a Mac keyboard layout is not the only thing you will need your finger memory for. If you are a tech-savvy computer user, it is likely that keyboard shortcuts are part of your routine too.
With macOS, the combinations are different from what you are used to in Microsoft Windows, so prepare to work on memorizing the shortcuts for a bit before you become comfortable with them.
As a rule of thumb, you should check the official Apple support site to find the list of all the available keyboard shortcuts on macOS. Look through the list and select shortcuts you find the most useful. Memorize them and move on to the next batch of shortcuts.
4. Cybersecurity Threats
Compared to other operating systems, macOS is not as prone to cybersecurity threats, so you might think that there is no need to worry about potential malware attacks.
The reality is that you should still be concerned. A reliable anti-malware tool should be installed on the MacBook, and even that might not be enough.
Users also have to be more mindful about what they do online. For example, if a URL seems shady, clicking on it might download and infect the device. An ad blocker browser extension is also worth a shout as clicking on random online ads sometimes redirects you to malware-infected landing pages.
Bitdefender Antivirus For Mac
5. Applications
Apple's macOS offers plenty of great built-in applications, such as Spotlight, GarageBand, and iMovie. However, for most users, the basic setup does not cut it.
It is understandable because there is only so much you can do with integrated applications. And if you want more, the answer is in the official App Store.
You can download apps from the official source as a MacBook user. Choose from many different categories and popular apps that are either free or require a fee.
6. System Updates
The last bit of advice is about system updates. macOS updates are not that frequent, but if there is one available, you should get it as soon as possible.
There are three benefits to updating the operating system regularly:
Performance upgrades
Security patches
New features
Even if it takes a while to download and install a new macOS version, prioritizing it should be a thing for every Mac user.
Frequently Asked Questions
I hope you found the list of tips for MacBook users who are new to macOS helpful. Below I answer some frequently asked MacBook questions or check out some additional reading like how to restore a Mac password.
What should I do first with a new MacBook?
For new MacBook users, the first thing you should do is to set up your Apple ID.
Can you minimize and maximize macOS windows?
Apple's macOS has minimize and maximize window controls on the top left of the window and uses red, yellow, and green colors rather than icons to indicate function.
Can I run Microsoft Windows apps on a MacBook?
Most applications are available as macOS builds, however you may already have a license for a Microsoft Windows version. If this is the case then you will need to install a full virtual version of Microsoft Windows inside your MacBook using a third-party piece of software.
Final Thoughts On 6 Tips For MacBook Users Who Are New To macOS
So there you have it, a solid list of 6 tips for MacBook users who are new to macOS. Starting with the basics and building a strong foundation will have you on the road to becoming a MacBook expert in no time.
---