AirTags are an easy-to-use tracking solution from Apple that helps you find your lost stuff. If you're thinking about buying an AirTag, one of the common questions often asked is, are AirTags good for backpacks?
An AirTag makes it easy to find your lost backpack quickly using the Find My app. The Bluetooth tracker can be easily attached to a backpack, giving you peace of mind should it ever go missing.
In this article, I dig into topics like, what do AirTags do, are AirTags good for tracking backpacks, and much more.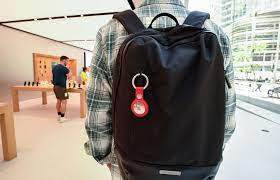 How Do Apple AirTags Work?
Apple AirTags send out a secure, encrypted signal to other nearby Apple devices on the Find My network. The nearby devices then send the AirTag's location to iCloud, making it visible within the Find My app.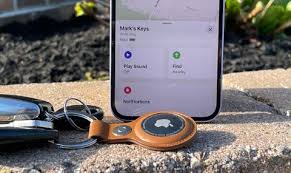 If your AirTag is close to you, your iPhone can take you straight to it using Precision Finding. Compatible with an iPhone 11 or later, Precision Finding uses Ultra-Wideband technology to accurately determine your AirTag's distance and direction from your iPhone.
If, on the other hand, your AirTag is not close to you. Your AirTag can leverage hundreds of millions of other Apple Bluetooth devices on the worldwide Apple Find My network to broadcast its location to iCloud, allowing you to see your AirTag on the Find My tracker app.
Lastly, as with other Apple devices, an AirTag can be put into Lost Mode too. If your AirTag is in Lost Mode, and is detected by another Apple device on the Find My network, you'll receive a notification to your iPhone, allowing you to track it down quickly.
Are AirTags Good For Tracking Backpacks?
Losing something like your backpack isn't a big deal if it has an AirTag attached to it. With help from hundreds of millions of Apple devices around-the-world, an AirTag makes tracking your lost backpack quick and easy.
An Apple AirTag is an extremely effective, low-cost solution for finding your lost or misplaced backpack. If you've lost your backpack around your house, an AirTag can help you find it quickly and efficiently using Precision Finding.
Using the full strength of Apple's Find My ecosystem, your lost or misplaced backpack can be easily tracked from many miles away, just as easily as around your home, office, or university. AirTags are a cost-effective tracking tech for Apple iPhone users who want to keep tabs on their stuff.
Does An AirTag Come With A Loop?
An AirTag does not come with a loop. You'll need to buy an AirTag accessory if you want to attach an AirTag to your backpack.
Out of the box, an AirTag does not include a polyurethane loop. An AirTag also doesn't have a pre-drilled hole for attaching any loop, keychain, or lanyard. So if you intend to attach an AirTag to your backpack, you will need to buy one of the many Apple or third-party AirTag accessories.
AirTag holders come in many different shapes, sizes, colors, and materials, so be sure to spend some time selecting the best accessory that suits your needs.
Frequently Asked Questions
Hopefully, I have answered all of your questions related to are AirTags good for backpacks. You may still have other questions surrounding Apple AirTags. If you do, below, I have answered some popular AirTag frequently asked questions.
Are AirTags worth it for travel?
Whether you're traveling with checked or carry-on baggage, using an AirTag while you travel is a great idea that will give you some extra peace of mind.
Can I put a AirTag on my backpack?
You can easily put an AirTag on your backpack but you will need an accessory.
How long do Apple AirTags last?
You can expect an AirTag battery to last about one year.
Is an AirTag waterproof?
An AirTag is not waterproof, but it is splash, water, and dust resistant and has an IP67 rating.
Final Thoughts On Are AirTags Good For Backpacks
So, in conclusion, are AirTags good for backpacks? An AirTag is an amazingly effective tracking solution for finding a lost backpack. AirTags are one of the best backpack tracking solutions on the market today, all thanks to being able to leverage hundreds of millions of other Apple devices on the Find My network. And lastly, let's not forget just how budget-friendly AirTags are, so grab yourself a few today.
Are you looking for additional AirTag reading? Check out my other articles on, useful AirTag ideas and do AirTags work worldwide.
---